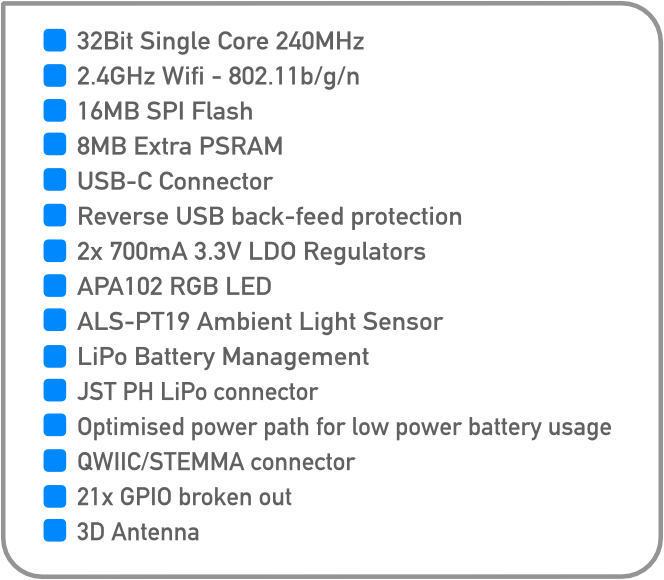 The FeatherS2 is a powerhouse!
16 MB of Flash means you'll never run out of space for code or storage.
8 MB of SPI based external RAM - Insane!
2x 3.3V Regulators? Really?
Yup! The first one is for the general operation of the board and the ESP32-S2, RAM and Flash.
The second LDO is for you to use to connect external 3V3 modules, sensors and peripherals, and the APA102 RGB LED, and it has programmable EN control tied to GPIO21 + it's connected to the deep sleep capabilities of the S2, so if the S2 goes into deep sleep, the 2nd LDO is automatically shut down for you!
Both regulators are ultra low noise and have ultra low quiescent current, and both support a maximum of 700mA output.